Lučka Rakovec
Winner of the European Championship in difficulty climbing (the European lead champion)
Wooden volumes
Let´s meet a category of wooden structures; made by the VirginGrip crew. Just as our other products, these wooden volumes also meet top quality standards. As an outcome of our unique development process, the volumes are made of 18mm plywood and come with superior quality metal components. Curious about its surface? Don´t know what it´s like, unless you've tried! It´s a must!
VirginGrip selection
Want to become an expert on VirginGrip climbing holds right away, but don't want to waste too much time? Then choose one or more of our recommended sets, and we believe that you will be really satisfied!
The selections recommended by VirginGrip make your choice faster & easier.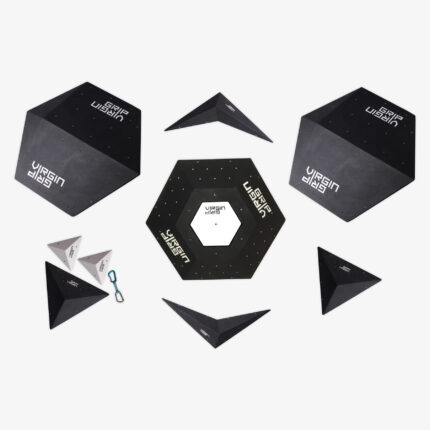 Wooden volumes